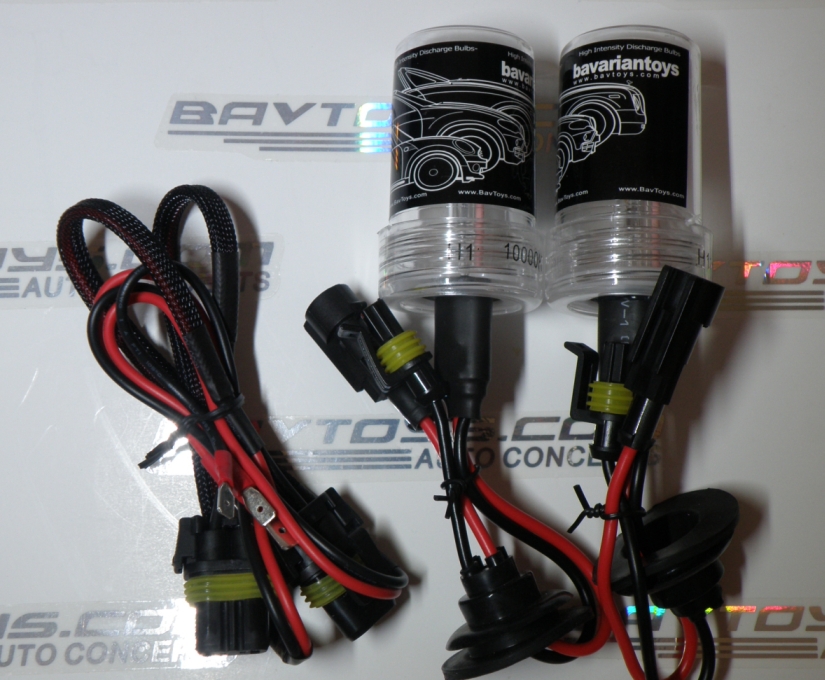 Hid/Xenon Bulbs
Xenon/HID
replacement bulbs
ITEM DESCRIPTION
Made exclusively to our exact specifications our HID bulbs are available from 3000K all the way to 12000K. The color emitted by an HID Xenon bulb is the result of varying the amounts of noble elements inside the burner. When "excited" by electricity, these varying elements produce white, purplish-white, or xenon-blue lighting. We carry hid bulbs for virtually every application.
These are the BEST bulbs on the market.
APPLICATIONS
D2R bulbs (HID-D2R), and D2S bulbs (HID-D2S), are used in most OE applications of vehicles with xenon headlights.

H1 application for e36 euro ellipsoid headlights.
H7 application for e39/46/60/90 headlights and fogs.
OPTIONS
Hid/Xenon
add our best selling prolumen hid kit, available in 3000k and all the way to 12000k, comes with the best warranty in the business, a 60 days on bulbs to full lifetime warranty on complete kits!
Other brands and options are available.

INSTALL TIPS

Most application are plug n play for both OE and aftermarket applications.
We strongly recommend ProLumen bulbs to be used exclusively with ProLumen ballast of appropriate wattage to prolong life and maintain warranty status. .
Returns for refunds on bulbs accepted for 5 days ONLY, bulbs must be recieved in 7 calander days.






---




---
|

|

|

Copyright © 2015 BavToys.com