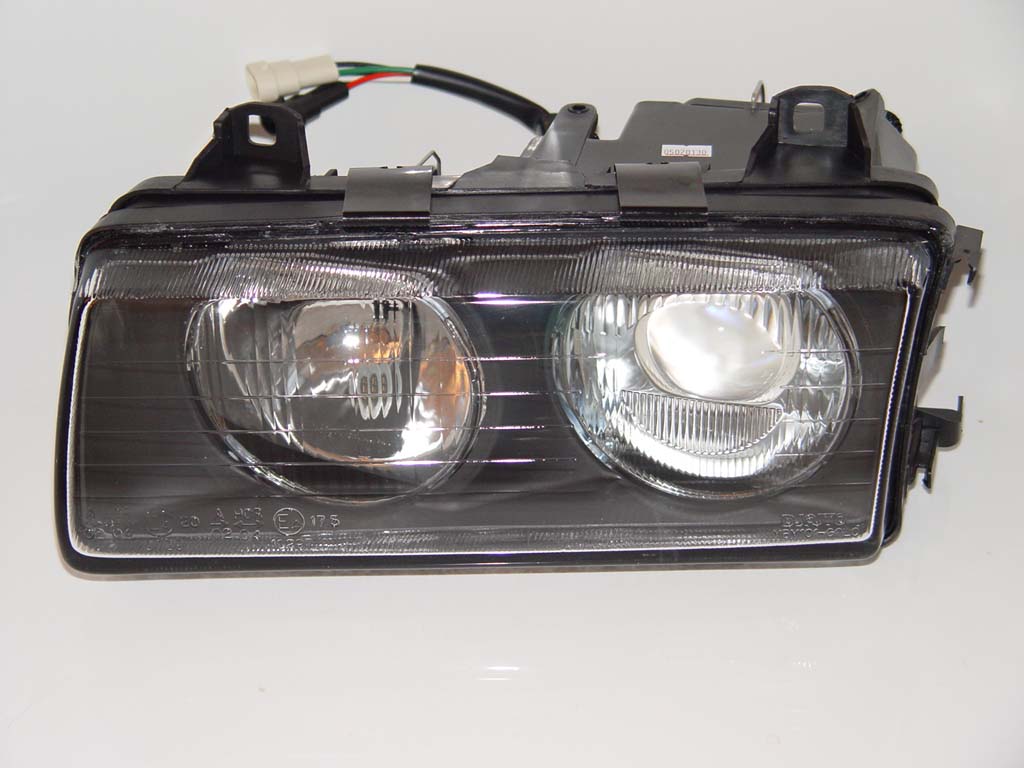 E36 DjAuto Euro Ellipsoid Headlight
E36 DjAuto HEADLIGHTS &nbsp
DjAuto Ellipsoids - OEM AFTERMARKET
like the standard equipment headlights in europe they are considered to be an excellent alternative to the more expensive OE headlights on the market such as ZKW, BOSCH or HELLA.
They are a direct replacement for your original plastic headlights. Gone are the days of yellowing plastic lenses, poor beam patterns, low light output and imcompatibility with other lighting upgrades such as HID or Angel Eyes.
Standard Includes
2 Headlights STANDARD (aka 1 PAIR) - Driver's and Passenger's Light
INCLUDED WITH DjAuto
Velocity Nipple Glass
Thicker/Better Plastics
Easier/More Robust Adjusters
Snap Back dust covers seal the headlight better.
Ellipsoid projector low beam provides increased visibility with much brighter light output.
A sharp beam pattern reduces eye fatigue when driving at night.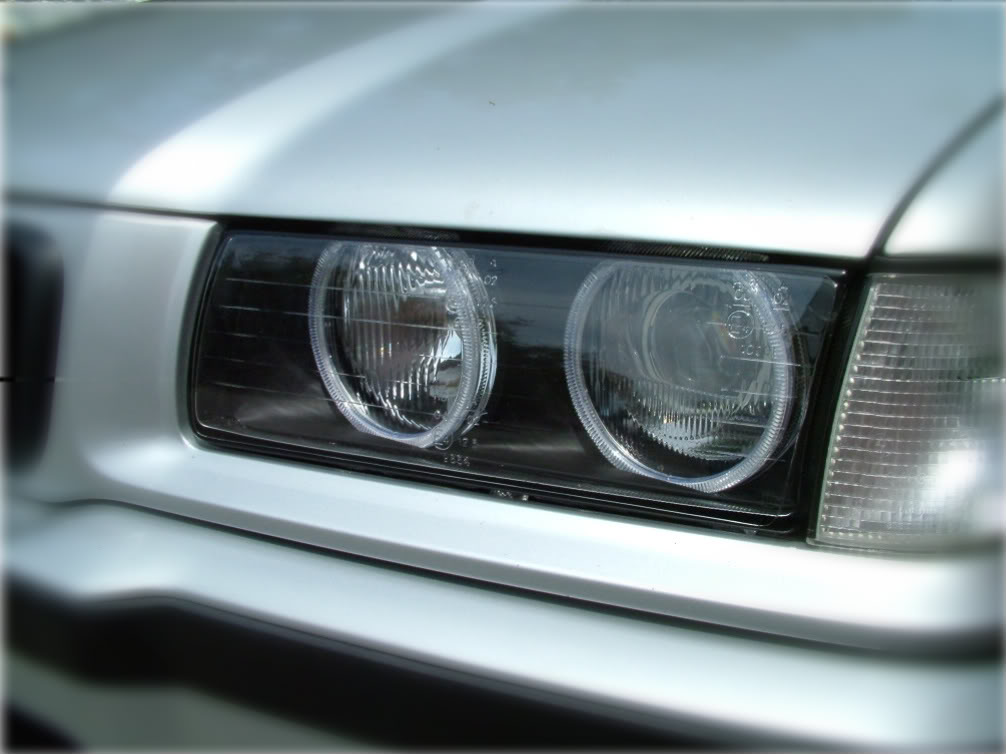 Options Include:
Halogen Bulbs (Brighter than Standard H7 and 2X brighter than stock US lights)
Our world famous Predator Chromium angel eyes.
The Orion V2 LED based angel eyes, the brightest and best angel eyes kit ever made.
Hid/Xenon pre installed, choose from trusted brands such as Prolumen to kwd and many in between.
SUMMARY
Our brightest angel eyes ever, yet still retaining the most OEM look on the market. Other competitors copy our products but cannot duplicate the quality or the OEM look. Not thick and bulky, not thin and insignificant, these rings are just right, just like the factory.
Application:
ALL E36 Cars Between 1992-1999 (3-series)

Product Description (may describe some optional equipment) :
PnP = Plug and Play instalation, Pin Out harness requires NO splicing.
1 year warranty on Headlight (does not cover misuse, glass breakage, turn signal holders damage or adjuster knobs)
Lifetime Warranty on All Accessories Here
Glass Lenses
All Hardware for Installation Included

Engineering Detail:
OEM Fit and Finish
30-50 minute complete install using standard hand tools
Modular System - can be purchased in stages.

Benefits:
Up to 2X the light output when compared to standard US headlights
Enhanced peripheral vision/Decreased Eye Fatigue
Significant improvement in visual appeal of car
Allows for Predator Thinline/Chromium.
|

|

|

|

Copyright © 2018 BavToys.com