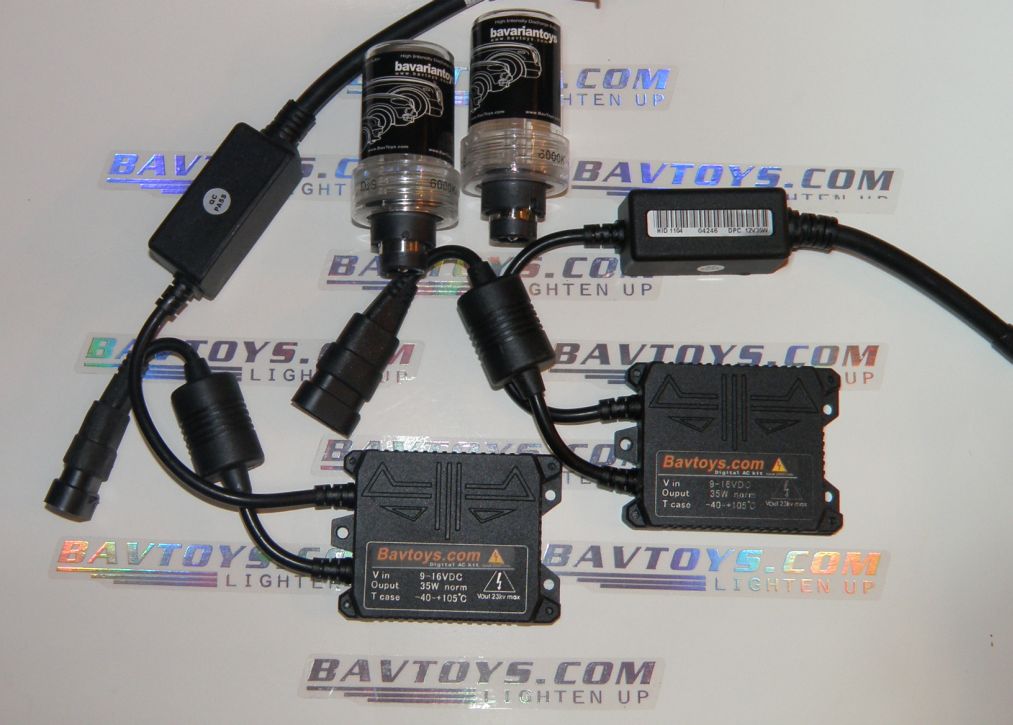 CanBus Hid/Xenon D2S Kit
BT
CanBus Error Canceling 35w Digital HID
Description
This H.O 35w Error Canceling SLIM HID Conversion Kit is the perfect kit for any automobile owner that wants all the advantages of HID's without the Euro price and hassle of error messages or flickering headlights.
Gone are the days of paying the dealer for a reflash or having to to install additional parts for the hid to function properly.
This is a high quality kit that has been tried tested and performed to our expectations on the most difficult cars without throwing an error message in 9 out of 10 cars!!!! including all e46/39/60//65/88/90/92
Do not be fooled by the CanBus look a likes, they are not even close to what CanBus Xenon offer.
Those coated Halogen bulbs will cut down your light output by half or more, using our HID kits your light output will be increased 3-4 times.
What makes this kit such a great buy?
This kit is complete plug and play, remove the stock halogen bulb, plug male connectors from kit into the stock female headlight connector.
Very simple install anyone can do it!
92% successful Error canceling properties right out of the box.
Higher Output 35w kit, ~8% more output then the regular 35w kits.
Slim size ballast with the igniter neatly built in, ~1/3 of the size of a regular kit.
Fits into existing headlamp or fog light housings.
All needed hardware and instructions are provided.
a full one year Warranty.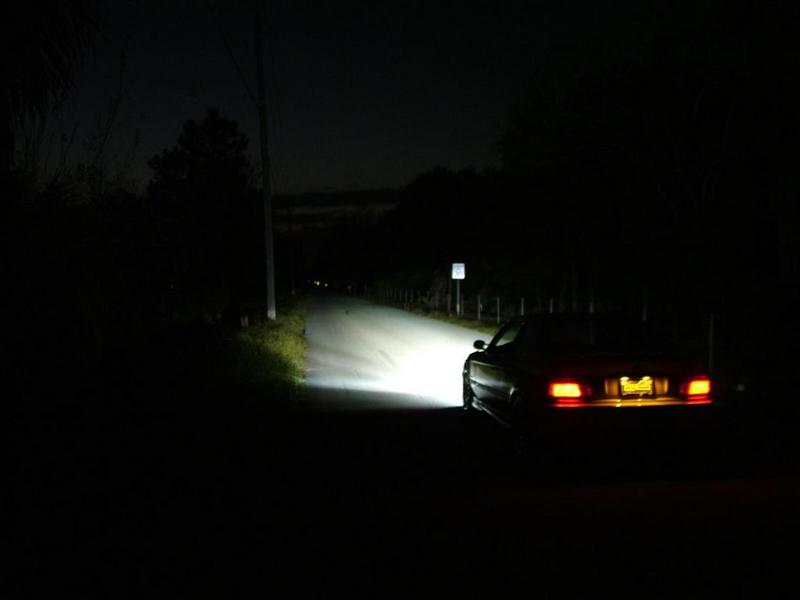 What does the kit include?
2 Xenon Bulbs
2 CanBus HID Ballasts
Detailed online Instructions for most BMW models
Applications
We have virtually a kit for every car made, please contact us should you need to verify fitment for your specific application
Options
Plug n play harness for virtually any car are available.
Temperature ranging from 3000k to 12000k.
Continuing the class and industry leading technological development allowed Prolumen to produce the pinnacle of Hid/Xenon kit for your car. This kit allow you to retain the classy OEM look but just raise the bar on brightness and provide the captivating powerful OUTPUT you want. SIMPLY THE BEST.
Install Tips
Do not touch the glass bulb, use latex gloves, wipe any finger prints with rubbing alcohol.
We recommend using a good quality double sided tape to install these.
---
Click On Picture To Enlarge.
---
|

|

|

Copyright © 2015 BavToys.com